Assala Energy
Assala Energy is an oil exploration and production company.
Our decisions are guided by our company values, with a focus on safety and integrity.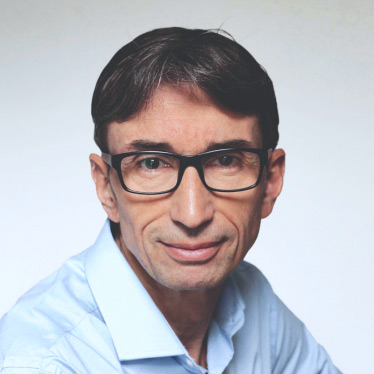 David Roux
Chief Executive Officer
David Roux has accrued over 25 years of experience in the oil and gas industry in Africa.

David started the Assala Energy project in 2016 on the back end of the 2014-2016 oil crisis.
He brought together a team of professionals, with whom he had worked during his career. Chosen for their expertise in capital- and debt-raising, ESG (Environment, Social & Governance), mature assets redevelopment, and exploration, they have together, under his leadership, built on their decades of experience to ensure the long-term future of Assala.

David's career began in Gabon with Kelt-Energy (later Perenco), where he held various offshore positions, ultimately becoming the company's Operations Manager delivering significant growth.

He then moved to Vaalco as their General Manager in Gabon, setting up their business there and successfully developing the company's offshore pre-salt discoveries.

David then moved to Tullow Oil, starting out as their Business Manager for the Central and West Africa region, which spanned from Angola up to Guinea (including Gabon). During this time, Tullow achieved reserves replacements of over 100% in Gabon and carried out new-country entries and high-profile exploration projects throughout the region. He was then promoted to Senior Advisor to Tullow Oil's Founder & Chief Executive Officer, troubleshooting the company's contractual, fiscal, commercial and business issues across the African continent.

David achieved a Master's degree in Process Engineering from France's National School of Chemical Industries in Nancy, and a Master's degree in Petroleum Engineering and Economics at the French Petroleum Institute (IFP) in Paris.
Gavin Kirkham
Chief Financial Officer
Gavin Kirkham brings over 17 years of experience in finance in the upstream oil and gas sector.

Gavin joined Assala Energy as Chief Financial Officer in January 2017 and is responsible for building the company's Finance and IT functions. Gavin continues to lead the financial and IT activities of the company including corporate finance, oil marketing, treasury management and accounting, ensuring solid financial management across the business. He is responsible for an active and robust hedging programme and numerous debt-raises, enabling the company to be fully funded for its highly accretive capital investment plans, while providing strong returns on investment for shareholders.

Gavin joined Assala from Tullow Oil where he held a number of senior finance positions in the UK, South Africa and the Central and West Africa region, managing the financial aspects of Tullow's operations in Gabon, Equatorial Guinea, Ivory Coast and Congo as well as delivering financial process and system improvements across the Tullow Group.

Gavin started his career in the Energy team at Deloitte. He is a fellow of the Institute of Chartered Accountants in England and Wales and holds a BSc (Hons) in Geography from the University of Bristol.
Mark Allen
Subsurface Director
Mark Allen is a Petroleum Engineer with 30 years' experience in international exploration, appraisal and development operations.

Mark's unique holistic approach to subsurface and field development continues to bring in new opportunities and prospects to the Assala business and long-term future. Successful workover and drilling programmes have delivered over 150% replacement of the company's reserves since its inception, as well as a stoppage of the natural decline, and an increase in production levels.

Prior to joining Assala Energy in 2017, Mark managed Tullow Oil's African Development and Operations team. Under his guidance, the Gabon portfolio achieved a seven-year production plateau through the systematic identification and execution of infill drilling and field redevelopment opportunities. Mark also oversaw Tullow's exploration operations in over a dozen countries, delivering high-impact discoveries in Ghana and Kenya, where he specialised in field appraisal, early development planning and resource booking.

Mark began his career as a Schlumberger Wireline Field Engineer working at well sites in Europe and the Middle East, before qualifying as a Reservoir Engineer with Shell, where he developed assets in the UK North Sea and Russia.

Mark holds a BEng in Mechanical Engineering from the University of Edinburgh, an MEng in Petroleum Engineering from Heriot-Watt University, and an MSc in Management from Stanford University Graduate School of Business.
Caroline Sourt
HSSE, HR & Corporate Affairs Director
Caroline Sourt has a career spanning over 25 years working across multiple industries and continents, including Africa.

Caroline is a founding member of Assala Energy, starting the project in 2016 by building the company's above-ground framework, including HSSE, social, employee, government, community, risk assessment and management, all inspired by her energy. Today, she leads the ESG approach, continuing to modify the legacy business into a compliant and sustainable investment.

Caroline began working in the oil and gas industry when she joined Tullow Oil in Gabon, developing and managing their marketing, social and environment strategies. These were directly related to operations and focused on local communities' support, environmental mapping and impact mitigation. Caroline then moved to London working on Central and West African Tullow assets, later expanding her scope to cover the global New Ventures and Exploration activities, focusing on risk analysis, mitigation and ESG aspects.

Caroline has an extensive knowledge of the African continent thanks to her eight years as a television news producer from Thomson Reuters, covering news, political, environmental, social and cultural matters across Africa, the Middle East and Europe.

Caroline holds a Bachelor of Arts, majoring in Politics and Economics from the University of London.