Assala Gabon is committed to the future of the country's energy sector.
An affiliate of Assala Energy and one of Gabon's biggest oil producers, Assala Gabon is reinvigorating production and extending the life cycle of the natural resources entrusted to it.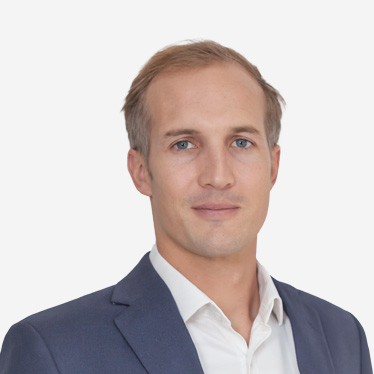 Brice Morlot
Managing Director
Brice has dedicated his career to the oil and gas industry, progressing into management roles over the years.

With more than 13 years of experience in this sector, Brice has held various positions in production and operations for a major global oil and gas company before joining Assala. Additionally, he has worked for 3 years in financing oil and gas projects through Reserve Based Lending.
 
In 2019, Brice joined Assala as the Assets Manager, overseeing the operations and projects related to the Gamba Terminal and its associated fields. Subsequently, he took on the role of Environmental, Social, and Governance (ESG) Manager, responsible for integrating Assala's ESG strategy across all departments. Throughout his tenure, Brice has prioritized Assala's Values and Spirit, focusing on safety, environmental impact, social responsibility, and good governance, aiming to ensure positive, long-term and sustainable impacts to Assala's various stakeholders.
 
As the Managing Director, Brice focuses on operational excellence while maintaining the health and safety of Assala Gabon's workforce as a top priority. He is dedicated to addressing social and environmental concerns and ensuring strict adherence to Assala's standards and best practices.
 
Brice Morlot is a graduate of ENSPM (École Nationale Supérieure du Pétrole et des Moteurs, now IFP School) and holds an MSc in Petroleum Engineering. He furthered his education by obtaining an MSc in Economics.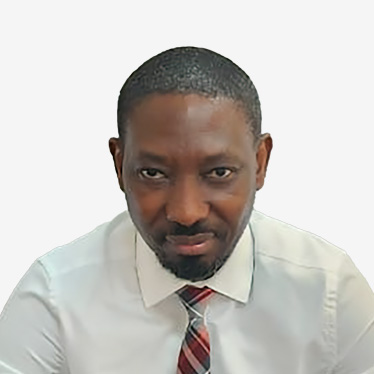 Ralph Gael Okenkali
Deputy General Manager
Ralph has over 15 years' experience in the oil sector in Gabon.

Ralph Gael began his professional journey in the Gabonese administration but later moved to the oil and gas sector. In 2008, he joined an oil and gas exploration and production group, where he served as an External Relations Officer. Over time, he progressed within the organization and held positions such as Advisor to the Managing Director and eventually became the Public Affairs Director.
 
From 2018 to 2023, Ralph served as the Public Affairs Manager for Assala. In his role, he was responsible for managing the company's interaction with government stakeholders.  His latest role as Assala Gabon's Deputy General Manager, enables him to continue to represent the company's interests in strictest compliance with international regulations and best practices.

Ahmed Assele
Stakeholders, Environment Senior Advisor
Ahmed has more than 20 years of experience in our assets.

Ahmed began his career as a technical production engineer, already working on Assala's assets. Over the years, he worked his way up the ladder, taking on responsibilities that included Toucan Asset Manager and Greater Gamba Area Asset Manager. His focus throughout was on safety and environmental standards, ensuring a critical foundation to increasing production. As Assala HSSE Manager, he coordinated cross-disciplinary teams to work with every employee and service provider to put Safety first.

In his current role as Stakeholders, Environment Senior Advisor, Ahmed capitalises on his deep knowledge of the assets he helped to build and the stakeholders he has known.
Ahmed holds a Bachelor's degree in Civil Engineering from the University of Birmingham, as well as a Master's degree in Petroleum Engineering from Imperial College London.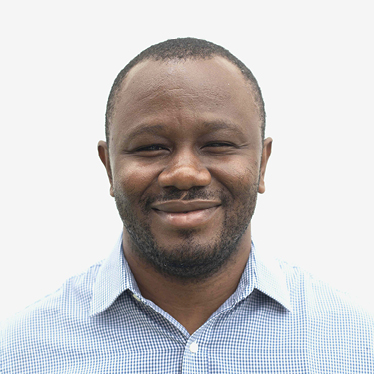 Edgar Mba Ognane
New Developments and Exploration Wells Director & Operations Advisor
Edgar has 17 years of experience in the energy industry.

He is an expert of Gabonese onshore oil resources, who also benefited from international exposure to Deepwater Projects and Developments.

Before being appointed New Developments and Exploration Wells Director & Operations Advisor, Edgar was Operations Director. Previously, he was Drilling, and then Wells Manager at Assala Gabon.

Edgar spent his early career with Shell in Gabon and Nigeria, where he built up his experience in well delivery for development fields, exploration, appraisal drilling and workovers, with an unwavering commitment to Health, Safety, Security and Environmental standards.

Edgar holds a Master degree in Mechanical Engineering from the university of Bath.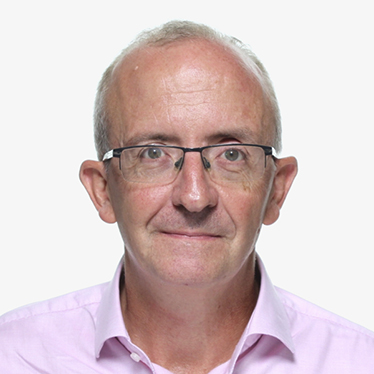 Peter Compton
Finance and Administration Director
Peter is a qualified Chartered Accountant with 30 years' experience, of which the last 18 have been in the oil and gas industry.

Peter has worked in a number of countries, most recently Tunisia, Kurdistan, Cameroon and Algeria. Following a PhD in economic history, Peter started his career as an auditor with Coopers & Lybrand. After spells working as an auditor in the UK and France, and experience in financial management in an American group and a renewable energy start-up, Peter began his oil industry career with Burlington Resources in London.

He has since held a variety of Senior Finance Manager and Country Manager roles in the energy industry. He has focused on improving processes, controls and implementing robust value protection and management strategies, as well as ensuring excellent working relationships with host governments and other stakeholders.

Prior to joining Assala Energy, Peter held the position of Finance Manager with Petrofac in Tunisia.