Assala Gabon is committed to the future of the country's energy sector.
An affiliate of Assala Energy and one of Gabon's biggest oil producers, Assala Gabon is reinvigorating production and extending the life cycle of the natural resources entrusted to it.
Daniel Marini
Managing Director
Daniel's career spans the extractive industry, starting in oil and gas, then moving to mining in senior leadership roles. His professional origins are in geoscience and he holds two PhDs in Geology and Mining.

Daniel's academic strengths were complemented by his work with the United Nation's Development Programme in East Africa, which examined the extractive industry from a government's perspective, with an aim of using revenues to achieve sustainable local and national socio-economic growth.

For over ten years, Daniel has held positions as a Country Manager for several companies in the extractive industry, most recently in Burkina Faso, Mauritania, Senegal and New Caledonia.

His work demonstrates a focus on achieving business objectives by putting Safety first. Daniel attributes his successes to the people with whom he has worked, to his insistence on skills development, on strong cost management, and on the importance of projects to extend asset life cycles as well as proactive, constructive engagement with all stakeholders, ensuring long-term benefits for all.
Ahmed Assele
Stakeholders, Environment Senior Advisor
Ahmed has more than 20 years of experience in our assets.

Ahmed began his career as a technical production engineer, already working on Assala's assets. Over the years, he worked his way up the ladder, taking on responsibilities that included Toucan Asset Manager and Greater Gamba Area Asset Manager. His focus throughout was on safety and environmental standards, ensuring a critical foundation to increasing production. As Assala HSSE Manager, he coordinated cross-disciplinary teams to work with every employee and service provider to put Safety first.

In his current role as Stakeholders, Environment Senior Advisor, Ahmed capitalises on his deep knowledge of the assets he helped to build and the stakeholders he has known.
Ahmed holds a Bachelor's degree in Civil Engineering from the University of Birmingham, as well as a Master's degree in Petroleum Engineering from Imperial College London.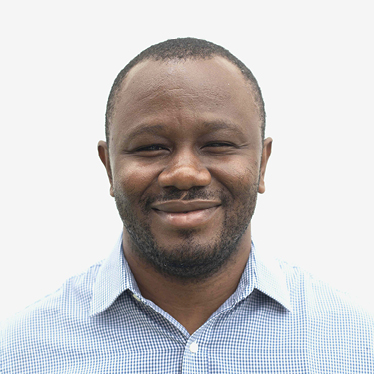 Edgar Mba Ognane
New Developments and Exploration Wells Director & Operations Advisor
Edgar has 17 years of experience in the energy industry.

He is an expert of Gabonese onshore oil resources, who also benefited from international exposure to Deepwater Projects and Developments.

Before being appointed New Developments and Exploration Wells Director & Operations Advisor, Edgar was Operations Director. Previously, he was Drilling, and then Wells Manager at Assala Gabon.

Edgar spent his early career with Shell in Gabon and Nigeria, where he built up his experience in well delivery for development fields, exploration, appraisal drilling and workovers, with an unwavering commitment to Health, Safety, Security and Environmental standards.

Edgar holds a Master degree in Mechanical Engineering from the university of Bath.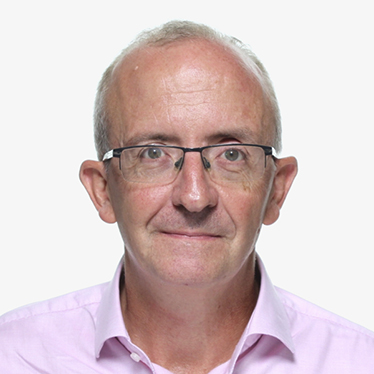 Peter Compton
Finance and Administration Director
Peter is a qualified Chartered Accountant with 30 years' experience, of which the last 18 have been in the oil and gas industry.

Peter has worked in a number of countries, most recently Tunisia, Kurdistan, Cameroon and Algeria. Following a PhD in economic history, Peter started his career as an auditor with Coopers & Lybrand. After spells working as an auditor in the UK and France, and experience in financial management in an American group and a renewable energy start-up, Peter began his oil industry career with Burlington Resources in London.

He has since held a variety of Senior Finance Manager and Country Manager roles in the energy industry. He has focused on improving processes, controls and implementing robust value protection and management strategies, as well as ensuring excellent working relationships with host governments and other stakeholders.

Prior to joining Assala Energy, Peter held the position of Finance Manager with Petrofac in Tunisia.