Welcome to
Assala Gabon
's dedicated page for businesses
On this page, you will find important information for you and for Assala Gabon. The resources available here are intended to help you meet our expectations, and enable you to align with international standards. As such, you will bring us your contribution to the development of Local Content in Gabon.
At Assala, we comply with international health, safety, environmental and social performance standards.

In our operations there are no non-technical jobs. Every activity involves risk and we expect all of our employees and contractors to be trained appropriately for each task, with safety as a priority.

We are members of the International Association of Oil & Gas Producers (IOGP), and Ipieca, the global oil and gas association for advancing environmental and social performance.
Health, Safety, Security & Environment policies and documentation
Our professional memberships and associations
Assala Gabon is part of the UK-based Assala Energy group of companies. Assala Gabon is required to operate strictly in compliance with laws, regulations and rules, and to fight against corruption. We carry out an in-depth study of every organisation before working with it. We require that companies which become our contractors accept and commit to respecting our Code of Conduct.

As a socially responsible company, all people working within our sites and offices must be treated in strict compliance with our contracts and applicable laws. This involves paying their salaries and benefits, as well as setting up the necessary training. This is an essential prerequisite for working with Assala.

All of our activities are governed by the performance standards of the International Finance Corporation (IFC, International Finance Corporation) and GRI (Global Reporting Initiative).
Please read the documents below.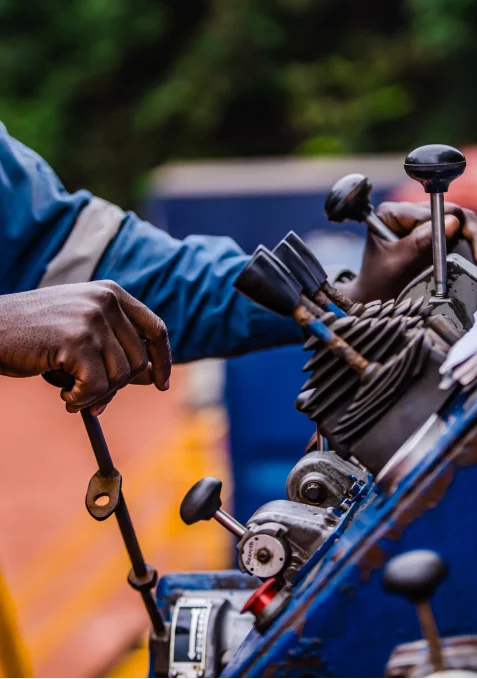 >
Assala Gabon aims to contribute positively to Gabon's socioeconomic development. Thus, we recruit Gabonese staff and work with local contractors. As part of our contracts with our suppliers, we encourage them to hire people from the communities living around our production sites, and to work with local contractors. We invite you to consult our Local Content Policy.
Assala is always looking for qualified contractors, which are scrupulous on security issues and on compliance with regulatory frameworks. Assala requires its contractors to be in full compliance with Assala's principles and standards in terms of safety and treatment and training of staff, and with applicable laws.
To have the opportunity to participate in future calls to tender, you must be on our list of pre-qualified companies. If you would like to be part of this list, please download the information sheet below, and respond to it.
After completing your information sheet, please complete the following fields and upload the required documents. Follwing consideration of these documents, if your company is pre-qualified, you will be contacted to participate in tenders.