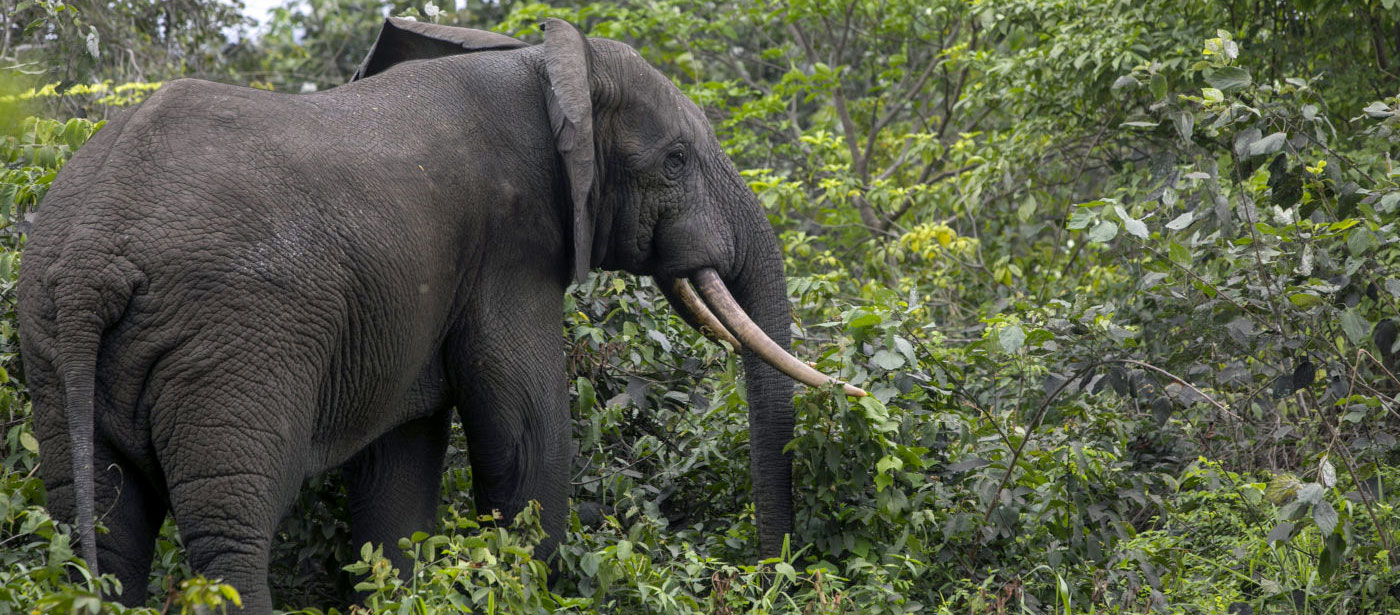 Assala Energy, with backing from The Carlyle Group, support elephant conservation through "Space for Giants" in Gabon, West Africa
London, UK – Assala Energy today announced a three-year program with Space for Giants, an international conservation organisation that protects the habitat of Africa's elephant populations. Assala Energy, an oil and gas exploration and production company backed by The Carlyle Group, plans to support an extensive project to build a series of fences around community farm-land in Gabon, which will protect elephants and foster economic growth.
David Roux, Chief Executive Officer of Assala Energy, said: "Assala Energy supports projects that have a direct, positive impact on the communities and environment that surround the company's operations. The conservation of Gabon's rich biodiversity, for future generations, is dependent on all stakeholders working together to achieve this shared goal. We are privileged to work in this area and fully support the government's Green Gabon program to protect this vital resource through responsible land use and economic diversification, including farming."
"We are proud to be part of this program established between Assala Energy and Space for Giants. This type of innovative program is exactly how Carlyle helps to maximise potential from all parties concerned. Win-win relationships that have common shared goals ensure long-term, sustainable, business," said Marcel van Poecke, Head of Carlyle's International Energy Fund (CIEP), which backed Assala Energy in 2017.
Gabon hosts Africa's largest remaining population of forest elephants, believed to number around 50,000. But elephants and people are coming into contact far more than they used to. This is because elephants seek the safety of human settlements instead of staying deep in the rainforest, where poachers operate. That brings them closer than ever to expanding small-holder farmers. Elephants that 'raid' farmers' crops can destroy an entire season's harvest in one night. Building electrified fences to keep elephants off farmers' fields, interrupts this 'human-elephant conflict'.
Gabon is covered by 23 million hectares of rainforest, equivalent to 85% of its area. This forest is part of the continuum of the Congo forest basin, which is the second "green lung" of the world, after the Amazon.
Assala Energy, which is already working with other conservation groups in the region, hopes to use the produce from farmers within the project as part of its catering supplies for onsite staff. Farms will be considered for fencing if they are located within a sustainable land use plan. The program would enable Space for Giants to install around 75 km/45 miles of fence to be built in approximately 20 different communities.
Space for Giants has been operating in Gabon since 2015, working with the National Agency for National Parks (ANPN). Headquartered in Kenya and now operating in eight African countries, Space for Giants pioneered a new short-post fence design that has proven the most effective at keeping elephants out of farmers' fields.
Dr Max Graham, Space for Giants' Chief Executive Officer, said: "All the signs point to human-elephant conflict increasing significantly in Gabon if we don't act to lessen it, and that could have a devastating effect both on Gabon's people, and on its very important population of elephants. It's to the huge credit of Assala and Carlyle that they recognised swiftly these concerns and decided to work with Space for Giants."
With headquarters in London, Assala Energy was created by Carlyle as an oil and gas exploration and production platform to focus on energy opportunities in Africa. In Gabon, Assala Energy operates five fields, and has interests in four non-operated fields. The company also owns infrastructure to support its production, including a network of onshore pipelines and an export terminal responsible for over a third of Gabon's oil exports. Assala, which began operations in Gabon in 2017, takes its name from the term in Gabon's local language for smaller, individual elephants known for their vitality and tenacious character.
For more information
Space for Giants
Mike Pflanz
The Carlyle Group
Catherine Armstrong
About Space for Giants
Space for Giants is an international conservation organisation that protects Africa's elephants from immediate threats like poaching while working to secure their habitats forever in landscapes facing ever-increasing pressures. It uses science and best-practice to develop and deliver anti-poaching initiatives, secure protected landscapes for elephants, work to lessen the problems that arise where people and elephants live alongside each other, and provide conservation training and education. Space for Giants is based in Kenya, operates in eight African countries, and is registered as a charity in the UK and a non-profit in the US.
About Assala Energy
Assala Energy is an oil and gas, exploration and production company, privately backed by global alternative asset management company, The Carlyle Group. Assala Energy's business model is to invest in mid-life and mature assets, improving operational efficiency and production levels, while responsibly extending field life cycles. The company's geographical focus is in Africa, where Assala Energy is committed to contributing to the national and local economies of its host countries, while complying with its international obligations on transparency.
About The Carlyle Group
The Carlyle Group (NASDAQ: CG) is a global alternative asset manager with $210 billion of assets under management across 335 investment vehicles as of June 30, 2018. Carlyle's purpose is to invest wisely and create value on behalf of its investors, many of whom are public pensions. Carlyle invests across four segments – Corporate Private Equity, Real Assets, Global Credit and Investment Solutions – in Africa, Asia, Australia, Europe, the Middle East, North America and South America. Carlyle has expertise in various industries, including: aerospace, defense & government services, consumer & retail, energy, financial services, healthcare, industrial, real estate, technology & business services, telecommunications & media and transportation. The Carlyle Group employs more than 1,625 people in 31 offices across six continents.
About Carlyle International Energy Partners (CIEP)
Established in May 2013, the Carlyle International Energy Partners team focuses on oil and gas exploration and production mid- & downstream, refining and marketing and oil field services in Europe, Africa, Latin America and Asia.
The team, based in London, consists of 13 investment professionals, all with extensive international oil and gas industry investment and operational expertise. In addition to Marcel van Poecke, it includes Managing Directors Bob Maguire and Joost Dröge, both industry veterans with 55 years' combined successful energy investing experience, as well as Paddy Spink, Senior Advisor, with 35 years' upstream experience in Africa, Latin America & Europe. Since its inception, the fund has completed nine investments.
For more information: https://www.carlyle.com/our-business/real-assets/carlyle-international-energy-partners
About Carlyle's Energy Platform
Carlyle has constructed a broad-based global energy, natural resources and infrastructure platform (currently with $25 billion in assets under management and 107 active portfolio companies), consisting of International Energy, North American Energy, North American Power and Global Infrastructure.