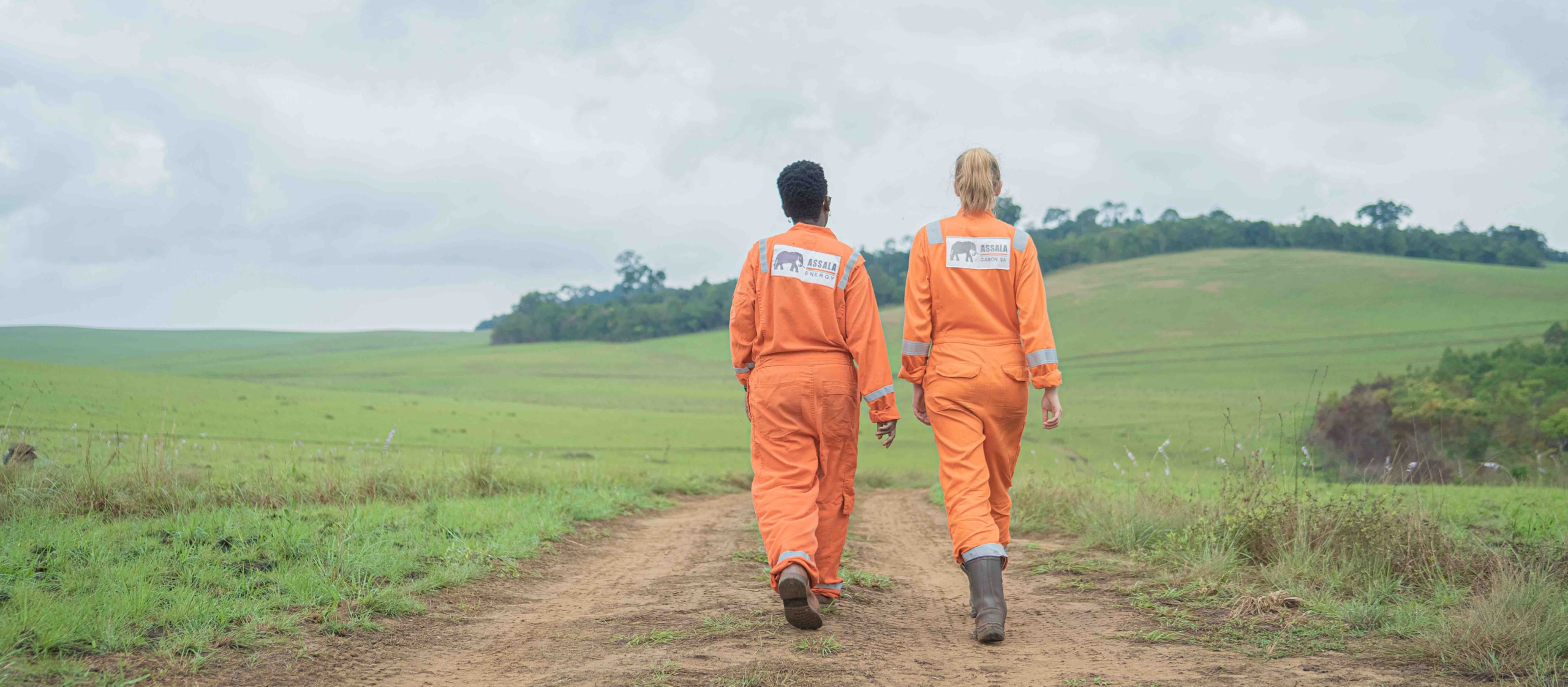 Assala achieves top 7%* ESG Risk Rating amongst oil & gas producers rated by Morningstar Sustainalytics
In June 2023, Assala Energy Holdings Ltd., the parent company for Assala Energy UK Limited and Assala Gabon S.A. (collectively Assala), was assessed by Morningstar Sustainalytics to be at Medium risk of experiencing material financial impacts from ESG factors.
The score of 27.3 places Assala in the top 7%* of all oil and gas producers rated by Morningstar Sustainalytics, or 19th out of 300* oil and gas producers rated by the firm.
Assala was evaluated to have a 'strong' management programme for risks associated with key ESG considerations: carbon emissions, effluents, and waste, occupational health and safety, biodiversity, community and workforce engagement and development, business ethics and overall corporate governance.
Assala's robust management of these topics is not only in line with the company's commitment to responsible operatorship, but also with its Values and Spirit.
Caroline Sourt, HSSE, HR & Corporate Affairs Director said "Assala has always been, and always will be, guided by our Values and Spirit, which have placed Environmental, Social and Governance considerations at our core. It's how we do business as a responsible operator, committed to a just energy transition that is ethical and compliant with national and international legislation and best practice. With this approach in mind, year on year, our ESG performance, and our reporting of that performance, goes from strength to strength. Our 2022 ESG report is a transversal view of our company's ESG commitments.
While the Medium-risk score is a great achievement for our company, we will not rest on these laurels.
Assala operates and invests to support sustainable socio-economic development in our host countries, and we will continue to fuel efforts in transitioning to a low carbon world, while all our day-to-day needs remain dependent on oil.  As a team, we are committed to responsible operatorship, and to doing the right thing for people and for the environment."
Assala's 2022 reporting is aligned with Global Reporting Initiative Sustainability Reporting Standards and Taskforce for Climate-related Financial Disclosures framework. In 2023, key emissions and safety performance metrics from Assala's reporting were independently verified and assured in accordance with ISAE 3000 and 3410 standards.
* Correct at the time of publication.
For more information
Assala's ESG report is available on assalaenergy.com
About Assala Energy
Assala Energy is an oil and gas, exploration and production group, privately backed by global investment firm, The Carlyle Group. Assala Energy's business model is to invest in mid-life and mature assets, improving operational efficiency and production levels, while responsibly extending field life cycles. The company's geographical focus in Sub-Sahara Africa, where Assala Energy is committed to contributing to the national and local economies of its host countries, while complying with its international obligations on transparency.
About the ESG risk rating provided by Morningstar Sustainalytics
Copyright © 2023 Morningstar Sustainalytics. All rights reserved. This article contains information developed by Sustainalytics (www.sustainalytics.com). Such information and data are proprietary of Sustainalytics and/or its third-party suppliers (Third Party Data) and are provided for informational purposes only. They do not constitute an endorsement of any product or project, nor an investment advice and are not warranted to be complete, timely, accurate or suitable for a particular purpose. Their use is subject to conditions available at https://www.sustainalytics.com/legal-disclaimers.